Octopus Digital Book Building Portion Earns Rare Distinction as the Fastest and Most Heavily Subscribed Issue in Pakistan Stock Exchange's History
Karachi, Pakistan – Octopus Digital, a wholly owned subsidiary of Avanceon Limited, has successfully completed the subscription of its Book Building Issue. The Book Building portion of the Issue was scheduled on September 09 & 10, 2021 with 27,350,000 Ordinary Shares being offered to institutional and high net worth investors i.e., 20% of the total post-IPO paid up capital of Octopus Digital Limited. The IPO was conducted through 100% book building method at Floor Price of PKR 29/- per share with a maximum price band of up to 40% PKR 40.6/- above the Floor Price.
BMA Capital Management, Lead Manager and Book Runner of the Book Building Portion, confirmed that the issue was fully subscribed within 24 mins of IPO opening on September 09, 2021. The Book Building Portion of the Issue also received an overwhelming response by institutional and high net worth investors with subscription reaching 27+ times at close of book building period on September 10, 2021.
Octopus Digital has the distinction of being an Industry 4.0 pioneer in Pakistan and the Middle East. The company provides major multinationals Digital Dashboards, Prediction via Machine Learning, and Cloud Computing without any Capex Investment. Through its unique monthly subscription model, the fundamental needs of the industrial process monitoring, measurement, and performance reporting are met via cloud hosted Topware™ using Microsoft Azure cloud-native, open-source, Big Data DataLake.
Octopus Digital is currently engaged with several high-profile global customers in multi-year service level agreements by its After Market Support (AMS) arm. It also has a strong pipeline of opportunities in place on which Octopus Digital aims to capitalize over the next few years.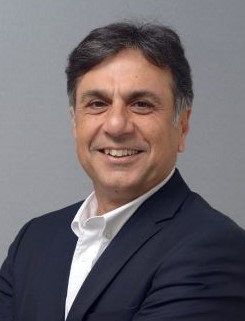 Chairman of Octopus Digital Limited and CEO & Founder of Avanceon Limited Bakhtiar H. Wain, said on the occasion.

'I am truly overwhelmed at the response we've received. It certainly is an achievement, and the credit belongs to our investors, shareholders, and the Octopus Digital Team. It's a brilliant start, and we will continue to set records and make history with our business results.'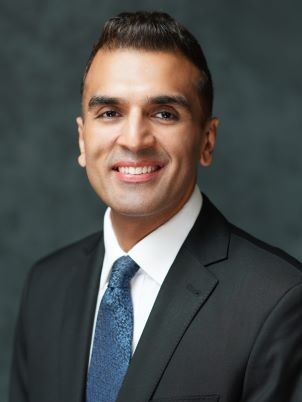 CEO of Octopus Digital Limited Asmar Atif, said on the occasion.

'Thanks to our customers, shareholders and most importantly our great team. Our job is already started; creating perpetual value through our unique subscription model, jobs for our communities and encouraging competition to partner in digitally transforming the industry.'
The Retail of Portion of the Issue is scheduled on September 16 & 17, 2021, where 25% of the issue size which amounts to 6,837,500 shares shall be offered to retail investors. Instructions regarding retail procedure and relevant forms are available at www.octopusdtl.com. Retail investors can also invest by using Roshan Digital Account (RDA). Procedure and instructions for RDA holders is available at https://www.cdcpakistan.com/businesses/roshan-digital-account/.
In case of any additional queries, investors are requested to contact investors@avanceon.ae or investors@octopusdtl.com for guidance and information.
—End of Press Release—
About Octopus Digital – Octopus Digital, an AVANCEON subsidiary company, helps businesses digitalize their manufacturing, supply chain, and financial workflows backed by strategic and operational maintenance support services in the US, Middle East, and South Asia. Thus, making decision support, actionable insights, and business intelligence available 24x7x365 both as managed and unmanaged service on a multi-year monthly subscription basis.
About Avanceon – (PSX: AVN) – Avanceon is an industrial automation consultation and system integration entity in Pakistan, Qatar, UAE, KSA, and United States. The company follows an ethical, proactive, and sustainable approach to business. As a leading innovator within the automation industry, Avanceon provides state-of-the-art automation solutions on three continents. Established in 1984, Avanceon is committed to providing engineering excellence to its clients and partners. Providing end-to-end solutions, which include Design, Supply, Engineering, Installation, Testing, Commissioning, and Maintenance, Avanceon's executive management has extensive experience and insight within the automation and system integration industry. Avanceon is an ISO 9001-2015, 14001-2015, and OHSMS ISO 45001-2018 company holding certifications from TUV Austria and TRACE International. Find out more about Avanceon at www.avanceon.ae
---