Automation Symposium 2015
Automation Symposium 2015
Avanceon and Rockwell Automation welcome you to the Automation Symposium 2015, the first ever event in Pakistan dedicated to automation and process control.
On this page you will find all the information you need about the hands-on day of learning at Faletti's historic hotel in Lahore and learn from our experts about the Next Big Thing across all industries.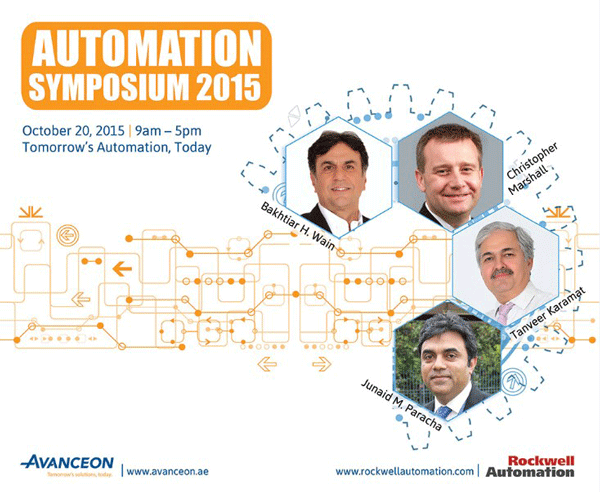 Congratulations on holding such informative & effective symposium on automation
It was a great event- first of its kind in Pakistan. I hope such event take place more frequently
It was very useful and informative indeed especially Virtualization and Emerging trends in Automation
Congratulations on such a successful event. It was very well organized in terms of its contents & all arrangements
After 3 months of preparation, 40k Twitter impressions, 450 Powerpoint slides, 150+ attendees, +70 different customers, 15 media representatives, already 6 major inserts just on the day after including The Business Recorder, The News, The Nation, Naw-E-Waqt and a tv insert on City 42, countless sleepless hours for the stellar engineering and sales team, and one very special partnership with Rockwell Automation, we can look back on Pakistan's first ever dedicated industrial automation symposium as a major success.
Media Coverage:
The Nation: Automation can help businesses grow
Business Recorder: Availability of quality engineers sought
The News: Pakistani engineers keen to learn automation