Our Presence in Qatar – Home to the 2022 FIFA World Cup
Backed by a global presence, Avanceon is committed to serving automation and control engineering needs, locally, via our regional operations center in Qatar. We operate from Doha and meeting the needs of our local and regional customers through a whole owned subsidiary "Avanceon Automation & Control WLL" with local offices and on the ground engineering and manufacturing capability. We are serving various domains of the industry including Oil & Gas, Power & Infrastructure, Water / Waste Water as well as Transportation. Please scroll down to view the location map of our offices.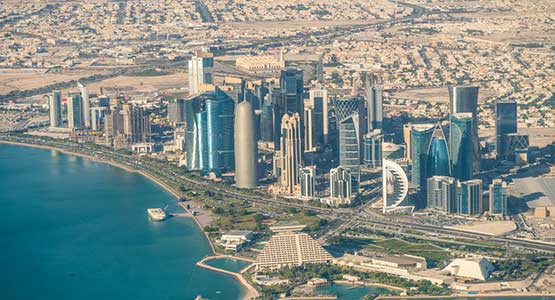 Avanceon Automation & Control WLL
The Doha regional operations center serves Qatar's leading manufacturing and industrial leaders, as well as regional support is being given to various other regional countries to name a few are Oman, Kuwait, Iraq and central Asia.. We are located in the newly established city which will be the heart of FIFA2022 i.e Lusail City – and it is considered as one of the most prominent, modern and future smart city districts of the capital city of Doha.
You can contact our Corporate Officer through below given online form.